Sydney Australia,
Business Support for New Business Immigrants


First of all we congratulate those that make it to Australia! At Visions Synergy Associates, we recognize, regardless of how many years of business experience one holds from overseas, there is always a period of adjustment to a new country and culture.  Throughout this time even the most seasoned business professional will experience obstacles in starting up their new life in their chosen country.


Our aim is to make sure that you feel welcome and that you can turn to us for advice and support on both personal and professional level. We take pride in assisting you to settle into the community as smooth and enjoyable as possible; so that with a smile you too can call Australia home!


Following is a menu of services we provide to help you and your families settling into the communities.  You are welcome to either
e-mail or
call us directly for further information.
Our Full Service Concept

Back to Top

Back to Top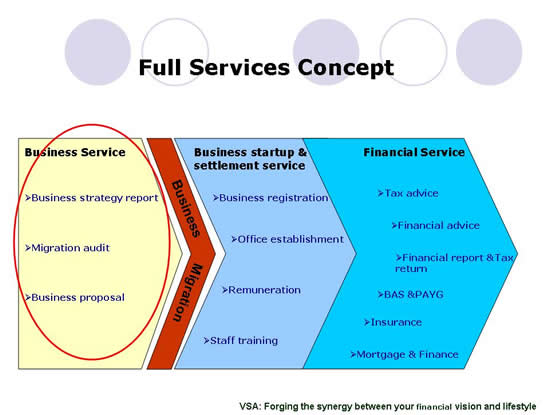 Back to Top

Back to Top

Back to Top

Back to Top

Back to Top

Back to Top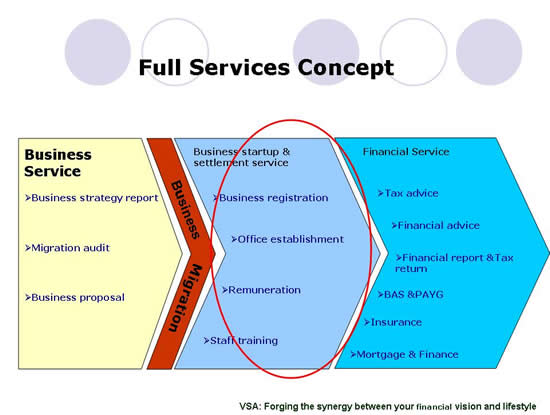 Back to Top

Back to Top

Back to Top

Back to Top

Back to Top

Back to Top

Back to Top